GREAT NEWS! VBINGO dates are extended January 10th 13th, 17th, 20th, 23rd. Cards are on sale 10-4 pm At the hall and the day of the event from 10 - 6 PM. You can buy your cards for both events. Don't forget to buy your double action 50/50 split game.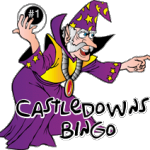 don't forget the double action 50/50 split
card prices 6Up for $14 9Up for $21
Remember to click subscribe and then click the bell to receive notifications.
Let' get familiar with using our Youtube Channel to play VBingo. 
VBingo is playing paper bingo from the comfort of your home.  You can play using your Smart TV, Smart Phone, Ipad, Or any other device that you can watch Youtube on!
You can come to Castledowns Bingo this week  10am – 4pm to purchase cards and claim your prizes. You can also email your order to cbingo@castledownsbingo.com and we will have your order ready. Please include your name, phone, address and email.
VBINGO DATES JANUARY 10th 13th, 17th, 20th, 23rd.CARDS ARE ON SALE AT THE HALL FROM 10 – 6 PM. YOU CAN BUY YOUR CARDS.
Bonanza Payouts 
Afternoon
Full Card $1000
Consolation $200
Total Payout $1200
Bonanza Payouts
Evening
Full Card $2000
Consolation $500
Total Payout $2500
Bonanza Payouts
Late Night
Full Card $800
Consolation $200
Total Payout $1000
Castledowns bingo line up
At Castledowns Bingo. We have our touch of magic!!! Find out below what is happening at our weekly line up?
If your need to reach us, give us a call
12222-137 Ave NW, EDMONTON AB
Copyright © 2019 Castledowns Bingo