Castledowns Bingo Specials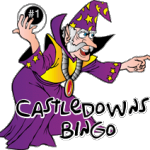 Even Better Play Off $10,000 Nov 16 Late Night If not won before.
Enter Draw every Sunday, Monday and Thursday for 55 Inch TV. DrawDate Nov 30 Late Night.
Bonanza Payouts 
Afternoon
Full Card $1000
Consolation $200
Total Payout $1200
Bonanza Payouts
Evening
Full Card $2000
Consolation $500
Total Payout $2500
Bonanza Payouts
Late Night
Full Card $800
Consolation $200
Total Payout $1000
Castledowns bingo line up
At Castledowns Bingo. We have our touch of magic!!! Find out below what is happening at our weekly line up?
If your need to reach us, give us a call
12222-137 Ave NW, EDMONTON AB
Copyright © 2019 Castledowns Bingo