The month end special is the last saturday of every month!! next special will take place april 29th, 2023.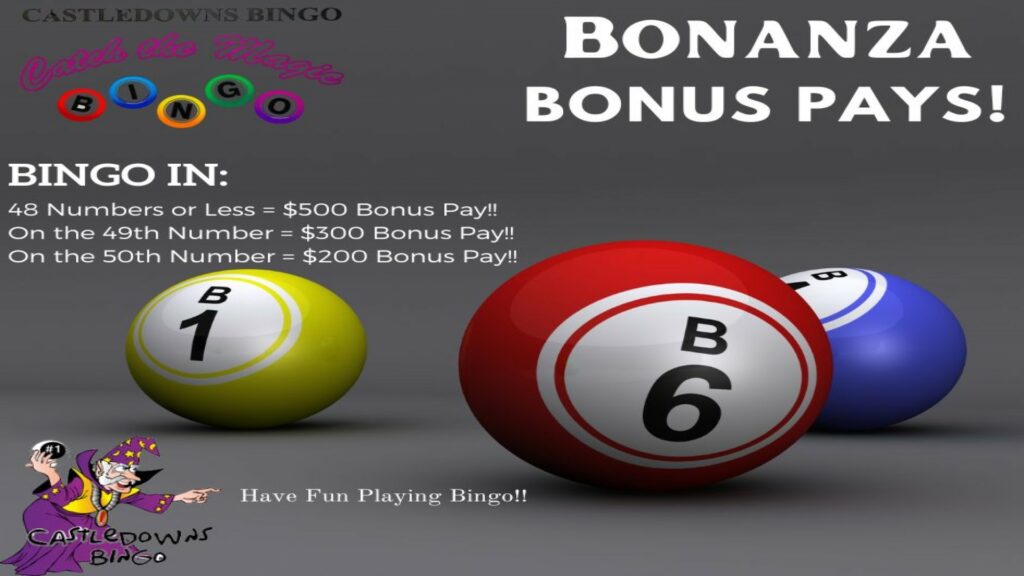 Doors Open At 10 am - Come in and pick your seat!
player of the week and a guest | player of the event
DAILY, FIRST SINGLE WINNER, ON REGULAR GAMES ON AFTERNOON EVENING AND LATE NIGHT WILL WIN PLAYER OF THE EVENT. 
EVERY WEDNESDAY WILL BE ONE PLAYER OF THE WEEK, AND THAT PLAYER WILL ALSO BE PLAYER OF THE EVENT.
FIRST SINGLE WINNER ON REGULAR GAMES  PER EVENT  WILL BE AWARDED PLAYER OF THE WEEK. THEY WILL PLAY FREE BINGO FOR ALL 3 EVENTS STARTING THURSDAY TO TUESDAY. MAX ON $108 COMBINATION OF PAPER AND ELECTRONIC.
GREAT NEWS! OUR MONTH END SPECIAL HAS RETURNED FOR EVERY Last saturday of month!!
MONTHLY SPECIALS!
GUARANTEED BONANZA PAYOUTS
AFTERNOON EVENT – BONANZA  – $1200
EVENING EVENT – BONANZA  – $2500
LATE NITE EVENT – BONANZA – $1000
Copyright © 2019 Castledowns Bingo